More Stories
When I worked at People, I rarely got a chance to write for other publications. Below are some pieces, recent and older, that reflect those outside opportunities. The page is still a work in progress but I hope to track down some of those stories to preserve in this space. In other words, yes, I have written for NBA Hoops before! To read the text, zoom out on your browser.
Star Wars: Creatures, Ships & Droids, October 2016
A Poster-a-Page book for kids 6-11
For this Star Wars fan, working with colleagues Bob Der and Andrea Woo to produce this poster guide to creatures, ships and droids was an absolute blast. I got a rare chance to look through Disney/Lucasfilm art archives to help pick the best items to include and got to decide which ones deserved which kind of treatment (bullet-point facts, trivia question, movie quotes and summary). The good thing is you can still buy this book on Amazon! I've included below a sampling of the sorts of info and writing required to make effective "cards."
Empire Australia: Empire TV Autumn 2016
Games of Thrones Season 6: Reign in Spain and How to Speak Dothraki
Taking a deep dive into Game of Thrones for Empire Australia was a real treat. I researched locations in Spain for season 6 to produce a traveller's guide and I spoke with language creator David J. Peterson for a preview of Dothraki usage in the latest series.
CBS Watch! Survivor Special Issue
The Birth of a Series
Thanks to Lori Dellicolli and Chris Ender at CBS, I got a chance to revisit the origin of Survivor for their 30th season commemorative issue, published on the eve of season 30 in February 2015.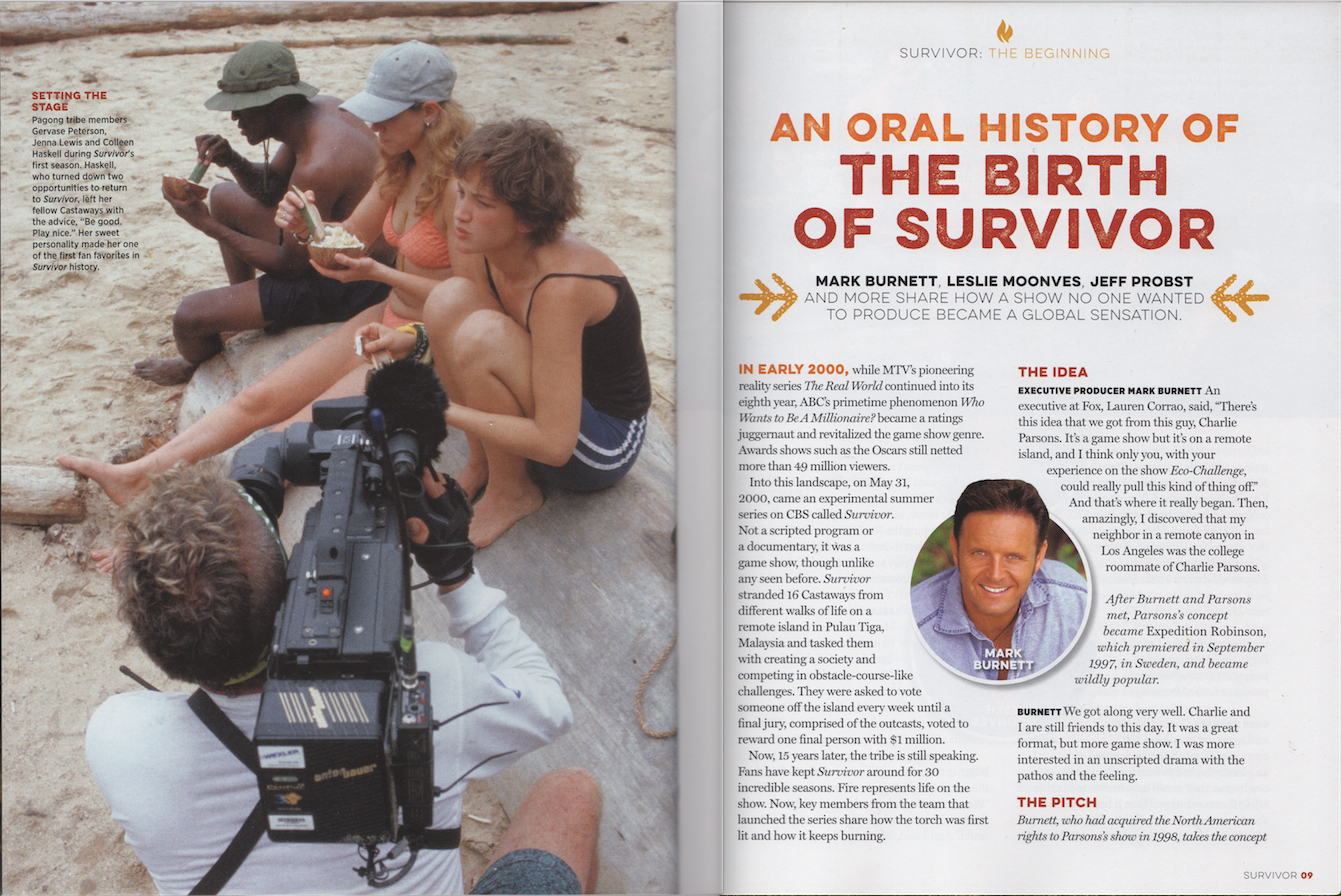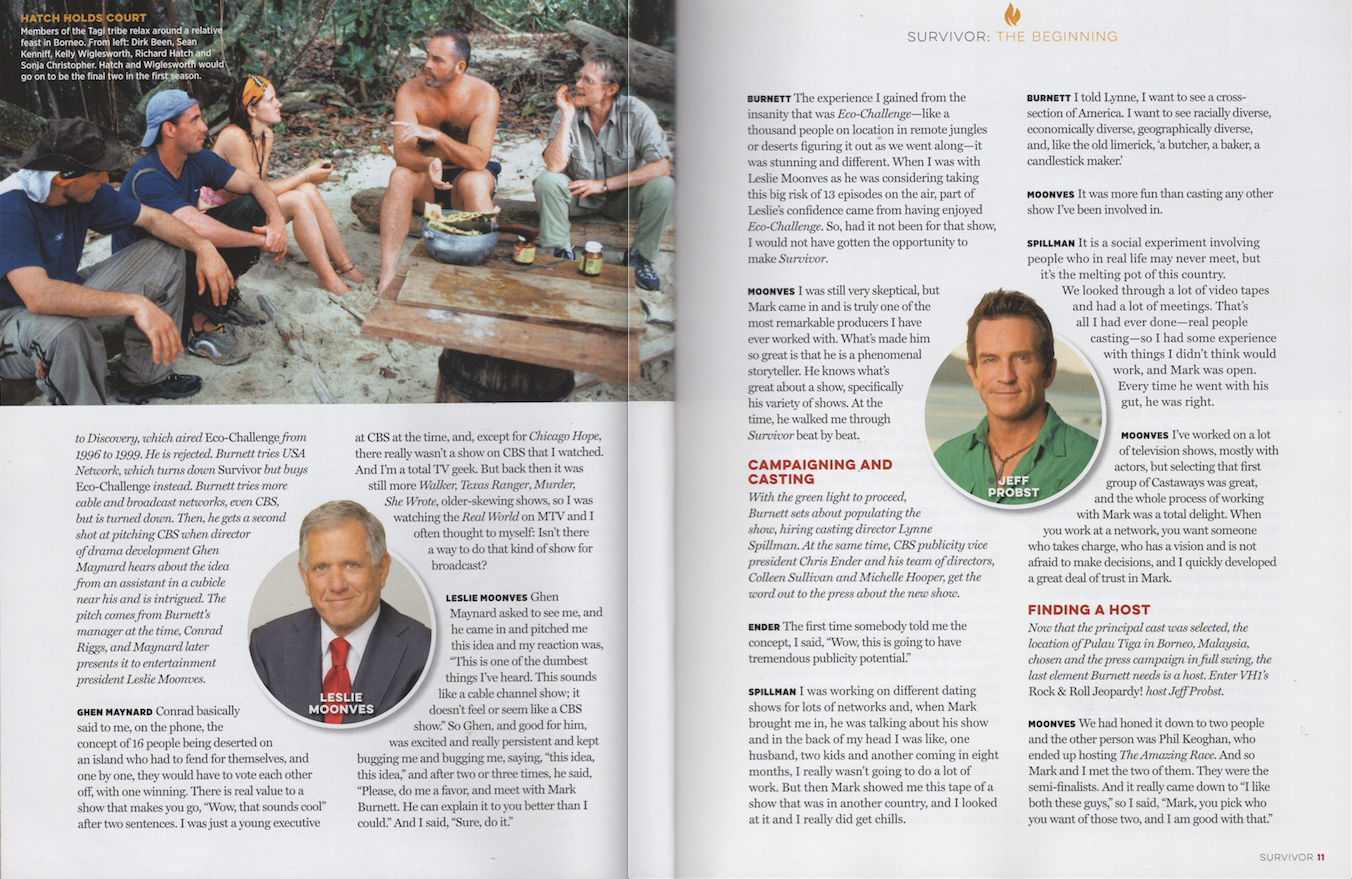 Medill Magazine
Modern love
My friends Victor Chi and Jenny Hontz had their Medill romance revealed in the alumni magazine a few years ago. I was glad to share another couple's story this year. To see this article within Medill magazine, click here.
AdNews Magazine
AdNews is one of the most venerable media business publications in Australia. To search my articles on AdNews.com, click here.
Super ads for a Super Bowl
Australians find it funny that Americans watch the Super Bowl as much for the commercials as for the game. I thought it would be fun to take a look at those advertisements with an eye for what Australian marketers could learn from the companies willing to spend $4 million for 30 seconds of eye space. Below is a news piece that ran in AdNews on Feb. 7, 2014, but click here to see the long form website piece that provides links to the ads themselves.
U.S. 2013-14 TV season preview
I met AdNews editor Paul McIntyre the summer of 2013 at D23 in Anaheim and enjoyed talking to him about all things television from both sides of the Pacific. A month later, he asked if I would be interested in writing about the business I had come to love so much. With the guidance of Paul and his team, I enjoyed taking a big-picture look at the industry I had written about from the personality perspective for more than 18 years. To read the online story that preceded this piece, click here. Otherwise, here is "American Booty," AdNews, Nov. 13, 2013.
A. Magazine
In fine form
Back when A. Magazine was thriving and bringing all aspects of Asian American life to newsstands in a beautiful monthly package, I wrote this piece profiling artist Ting Shao Kuang.
"Beauty in Exile," A. Magazine October/November 1998. Photos by Heungman.